Meet Valeria in New York!
"I love the company I'm working for. Everyone is super friendly and I'm learning new skills. Since it is not a big company/corporation, I get the chance to do a bit of everything and I am not stuck with the same responsibilities or tasks every day, so it never gets boring." – Valeria is doing a 9 month internship in the big apple.
Why did you choose to go abroad?
I love to travel, experiencing new cultures, meeting new and different people. I think living abroad opens your mind in a way that nothing else does, and it has been forever in my Bucketlist. But besides that, I studied International Business, so what better way to continue my education (because an internship is basically learning to apply all your knowledge to actual work) with experience abroad?
How did you find your internship?
At first, I was trying to get an internship on my own, but of course not being a US citizen played against me, as every job required that. Then, after doing some research, I stumbled upon Stage-USA and decided to apply. We had a couple of skype calls in order for them to get an idea of what I was looking for, and then they reached out and gave me some Internship offers. I got the internship at the company I wanted after one Skype call with them.
How do you feel about your internship so far?
I love the company I'm working for. Everyone is super friendly and I'm learning new skills. Since it is not a big company/corporation, I get the chance to do a bit of everything and I am not stuck with the same responsibilities or tasks every day, so it never gets boring.
How does the American culture differ from your culture and what has impressed you the most?
I'm from Peru. I think the main difference is how open-minded people here are. In my opinion, in Latin America, we are more traditional. Although we adopt many American traits and habits, there are a lot of holidays/festivities/important dates here that I think are awesome, people find the tiniest things and celebrate them. Have you ever heard of Pi Day?
Also, New York is called "the city that never sleeps" for a reason. There is always something going on in every corner.
Regarding work environment, I think the main difference is how horizontal the treatment is. There is still some hierarchical culture in Peru, and Latin America in general. Everyone's opinion count.
Could you take us through a day? What is your routine?
I wake up 6:30am, go to a HIIT fitness class until 8am. Then go to work at 9:30am and have breakfast there since they have a coffee machine and cereal bars. At 1pm I have lunch, usually at Just Salad or Sweetgreen and then I go Gregory's Coffee to get a Chai Latte or Capuccino. Go back to work around 2 and leave around 5. I get home by 6 and either take a walk in Central Park as I live nearby or get together with a friend to walk around the city (there is always something new to discover and events every single day) and, of course, take pictures. And go to sleep around 11pm.
What is your housing situation?
I am living in a residence called 92Y, in the Upper East Side. (amazing views!) and I have one roommate. Each floor has a shared bathroom, kitchen and laundry room. The best part is the fitness center. Residents can access for free to the gym, pool, spa and other classes like yoga, pilates, HIIT, Zumba…
Have you made any trips so far? (Or have you trips planned/in mind?)
I haven't. honestly there is so much to do in New York that I want to make the most out of my time here in the city!
What are your future plans?
Go back to Peru when I finish my internship, work for a year there and then do my Master's Degree either in London, Madrid or NYC (which I hadn't considered before coming here).
How has this experience abroad helped you grow both professionally and personally?
Well, as I said, living abroad opens your mind. Especially in a city so cosmopolitan as NYC where you find people from all over the world in the same place. Also, going abroad by yourself means having many responsibilities, being more aware of everything, especially of your budget, and learning how to make new friends.
Professionally, well, working in Manhattan is a big plus for your Resume/CV. Besides that, in my internship I get to speak directly to clients, which I hadn't done before. Also, I am learning new skills such as advertising, social media content creation, digital marketing and design.
Why would you recommend others to do their internship/traineeship abroad?
The experience you get abroad (in a big city) is so much more enriching. Now that everything is globalized it is almost a MUST to have experience in a multicultural environment. If you are planning to do a graduate degree in a well-known University/Business School, the top quality a candidate can have is that, international experience. Same goes if you want to work in a multinational company.
If you could express your internship experience in three words, what would these be?
Learning, networking, discovery.
Finance and Accounting

This company in the heart of New York was founded 1989. They provide a full range of services in audits, accounting and financial management. Join this company as a trainee in the field of Finance and…

Details

Process Management and Operations

We are cooperating with this company that is located in the heart of New York and has partnered with the industry's leading architects for many years now. Join the team in the field of Process Management…

Details

Marketing Operations

You want to learn everything about New York and his hidden spots? This company gives you the opportunity of gaining professional experience in Marketing and Business Administration and at the same time…

Details
23-08-2019

Pre-Departure Event Summer 2019

Last month, Stage-Global invited participants of our programs residing in The Netherlands to a Pre-Departure…

25-06-2019

Welcome Rick!

We are happy to introduce to you our new Program Support colleague Rick Gitzels!
Callback request
Leave your number here and we will contact you as soon as possible.
Prefer Australia?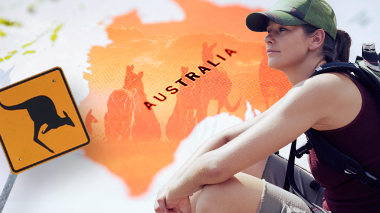 Go to Stage-Australia