The Process
The J-1 visa process at Stage-USA is as follows:
Registration: You must register online through the form on the website of Stage-USA. (without obligation and free of charge)
First contact: You will be contacted by an employee of Stage-USA. Then an appointment for an intake interview is made which can be at our location in Amsterdam or via Skype. (without obligation and free of charge)
Intake: During this interview we discuss the exact program you are going to follow in the U.S.. This intake is very important to determine which sponsor best suits your program. We engage in this conversation deeper into your educational background, the details of the business and the operations of the company. (without obligation and free of charge)
Program Agreement / Deposit: Based on the conversation you can decide whether you want to book the J-1 visa program at Stage-USA. If you start the program you will receive a Stage-USA J-1 Visa Agreement where the exact details of your program are included in this document which you will have to sign. To complete the registration we require a deposit, this is an amount of € 350, -. This amount is deducted from the total cost of the visa.
Collecting documents: When the deposit is paid and your signed J-1 Visa Agreement has been received we will start to collect various documents. Both the company and yourself receive a list of documents that have to be delivered to Stage-USA.
Send documents to U.S.: After Stage-USA has collected all the necessary documents they are sent to our partner organization in the U.S..
Payment: Once all documents are received by the partner organization in the U.S., the remaining visa fee will be charged.
U.S. Interview: Once the payment is received an interview between you and the partner organization of Stage-USA follows. With the company where you follow the program will be conducted an interview as well. On this basis will then be taken a decision on the visa application.
Shipping documents: If the application is approved, the DS-2019 form is sent to your home address from the U.S..
American Consulate appointment: Once you have received the DS-2019 form you can make an appointment at the U.S. consulate. You have a short interview and let your documents and passport behind. You will receive within 2 to 3 days your passport back containing your visa.
Flight: Last step is to book your flight. We recommend booking your flight once your visa has been approved.
Finance and Accounting

This company in the heart of New York was founded 1989. They provide a full range of services in audits, accounting and financial management. Join this company as a trainee in the field of Finance and…

Details

Process Management and Operations

We are cooperating with this company that is located in the heart of New York and has partnered with the industry's leading architects for many years now. Join the team in the field of Process Management…

Details

Marketing Operations

You want to learn everything about New York and his hidden spots? This company gives you the opportunity of gaining professional experience in Marketing and Business Administration and at the same time…

Details
Callback request
Leave your number here and we will contact you as soon as possible.
Prefer Australia?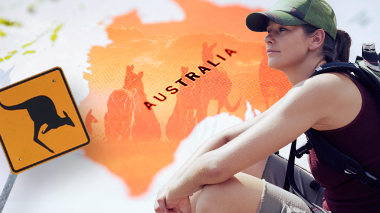 Go to Stage-Australia