About us
Stage-USA was founded in February 2010 with the goal of offering quality internships in America to European students. Since then, it has grown to become a well-rounded company that serves students in every single aspect of fulfilling their dream to go to America. Stage-USA is based in Amsterdam, The Netherlands and New York City. One thing all the employees have in common is having had their own, personal experience of living in America for an extended period of time. An international experience begins with an international team! We would like to introduce our team to you.
Proud Member of the Dutch American Chamber of Commerce
Andries Bonneur
Founder
Andries Bonneur, is the owner of Stage-Global. Andries studied International Business in the US (Minnesota) and lived in Florida and New York City. He is the founder of the company and is driven to have the best placement programs in the US, Australia and Europe. Andries spends a large amount of his time in the US.
Claudia Santana
Program Manager
Claudia grew up in San Diego, California and graduated with a degree in Psychology from San Diego State University. Claudia developed a career working with higher education, student affairs and international education. She received a Fulbright award in 2013 to teach in the National University in Colombia. She has lived in Chile, Colombia, Mexico and moved to The Netherlands in 2015. She has a strong passion to help students and young professionals obtain an unforgettable experience abroad.
Marloes Schavemaker
Program Coordinator
Marloes is Program Coordinator at Stage-Global. Marloes was born in Beverwijk, the Netherlands, and obtained her Bachelor's degree in Public Administration and Organization Science at the VU in Amsterdam. After her Bachelor's, she obtained her Master's degree in Public Relations as a student-athlete at Hofstra University in New York. During her 1,5 years in the USA, her love for the country inspired her to help others to obtain a similar experience in the USA. Her favorite city in the USA is New York since there is always something going on and lots to see, while also being able to enjoy a peaceful moment in Central Park.
Rachel Taylor
Program Manager
Rachel grew up in Maryland, Costa Rica, and South Carolina. She graduated with a degree in Political Science and International Studies from the College of Charleston in Charleston, South Carolina. During her studies, she held several positions working with students, from coordinating student-led volunteer trips to teaching Spanish conversation courses. Upon graduating, she received a Fulbright award to teach university English in Mexico. Following this, she moved to The Netherlands in 2017 to obtain a Master's Degree in International Development Studies. Pursuing her passion for travel and working with students and young professionals has led her to the Program Manager position at Stage-Global.
Dora Zavoianu
Program Coordinator
Dora is a Program Coordinator at Stage-Global. Dora was born in Hungary. She graduated as an English major from the University of Szeged. She obtained her Master's degree in Security and Defence Policy. In the course of her studies, she spent three summers working in the USA during which her enthusiasm towards different cultures has grown. Her favorite city is San Francisco with its special atmosphere, crooked streets, and the Golden Gate Bridge. Her passion for meeting new people and cultures has led her to move to the Netherlands and to start working as a program coordinator so that she can help people gain this unforgettable experience.
Soukayna Taligui
Program Support
Soukayna is our Program Support colleague. Soukayna was born in Morocco, but grew up on the island of Mallorca, Spain and later in the city of Barcelona. In 2017 Soukayna obtained her Bachelor's Degree in Finance & Accounting in Spain. At this moment, she is completing her Pre-Masters in Marketing at the Tilburg University of Applied Sciences in order to start her Masters in Marketing & Analytics soon. Through the years Soukayna has visited many European countries, such as France, Spain, Greece, and Italy. Countries outside of Europe are next on her bucket list, especially Australia and the USA. She is very eager to help others in also gaining an experience abroad.
Rik Goedhart
Graphic Designer
Rik Goedhart is the Graphic Designer at Stage-Global. He is a big fan of the United States, especially New York City. His enthusiasm for traveling abroad is clearly reflected in his work.
Office The Netherlands:
Herengracht 499
1017 BT Amsterdam
The Netherlands
Tel: +31 (0) 20 68 23 026
Email: info@stage-usa.nl
KvK nummer: 63551535
BTWnummer: NL824098730B01
Office USA:
228 East 45th Street, Suite 9E
New York City, NY 10017
USA
Tel: +1 646 693 7126
Finance and Accounting

This company in the heart of New York was founded 1989. They provide a full range of services in audits, accounting and financial management. Join this company as a trainee in the field of Finance and…

Details

Process Management and Operations

We are cooperating with this company that is located in the heart of New York and has partnered with the industry's leading architects for many years now. Join the team in the field of Process Management…

Details

Marketing Operations

You want to learn everything about New York and his hidden spots? This company gives you the opportunity of gaining professional experience in Marketing and Business Administration and at the same time…

Details
Callback request
Leave your number here and we will contact you as soon as possible.
Prefer Australia?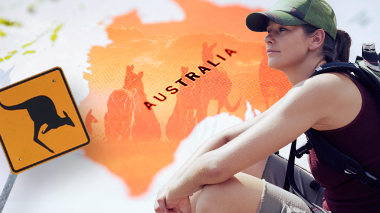 Go to Stage-Australia